I guess at the rate I'm updating my blog it looks like it's a weekly blog post if not monthly one. I guess I'm keeping it alive mostly because maybe of the fact that a little more people are coming in because I'm tweeting about Project Alpha. Sigh so lame, getting traffic due to stuff posted on another source. Bad, bad....
Well I just came back from watching The Ugly Truth.
Yes most people that blog normally put up the picture of the poster of the show, but how boring is that? This was my favourite picture of the show. Haha. Awesome movie. I think any movie that makes someone cum at the dinner table is always hilarious, just like in The Wedding Crashers, not sure if any of you remember that movie.
Anyway, after the movie we just headed to Banana Leaf in Centerpoint for some light supper and I was talking to a new friend that was explaining her hobby and part time business. This girl trades in exotic pets! She was explaining that sells a lot of scorpions,
Tarantulas,
And the tamer African Grey Parrot.
But she said her favourite pet is the snake
Because the snake is low maintenance, feeding is only done once a week. Guess what they feed on.
Yes, 3 full sized rabbits a week!
Super interesting, little bit creepy, and damn sad for the rabbits, who are btw fed a high protein diet, so that they make great feed for the snakes!
I wonder if that girl would look as good as this with her favourite pet....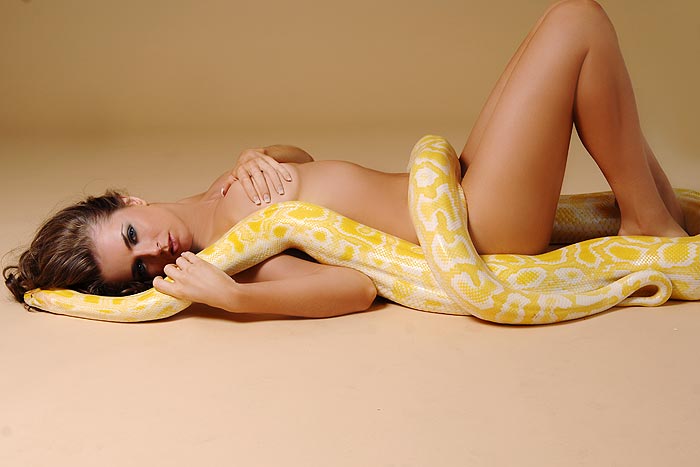 That sure would take sexy to a whole new level.